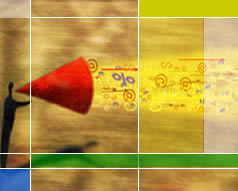 1. What are your rates?
Mobile Exposure only releases rates to advertising agencies or after discussing your requirements individually.

2. Are all your media available across Canada?
Yes except taxi advertising, which is not allowed in the province of Quebec.

3. Are you able to target audiences specifically?
Yes. Most, but not all of our media, is outdoor. We can target certain areas of a city in any of our media including our taxi cabs!

4. Do you have documented (GRP) statistics your media generates?
We have a specific and detailed study done by MISC, a division of Delcan, as to how effective our urban delivery truck wraps really are. The study was targeted for the city of Toronto.

5. What lead time do you require?
For all our media at least two weeks. We have been known to work well under pressure with as little as less than a week in some cases! (depending on the medium.)

6. Do you produce the creative and artwork?
No. Depending on the medium we'll make recommendations as to what your ad should have or not have, particularly with light projection. Mobile Exposure can act as liaison if required with creative agencies or consultants.

7. How big can your light projection go?
Depending on ambient light we can project an image onto a 25-storey building with ease. With special effect such as movement etc. no one can miss your message.

8. Do we supply you with wall locations?
Let us know which city and the area you would like to penetrate and leave the rest to us. We will survey the best walls within your targeted area and handle all logistics.

9. What are the cab and delivery truck wrap production costs?
A ball park figure for 3M vinyl graphics is between $6 - $8 per square foot installed. 3D and reflective vinyls are available too.

10. What are your taxi cab hubcaps?
These are special and do not turn when the car is moving even at highway speed. This is one of the best bangs for your buck since production costs are so low combined the uniqueness of the medium.